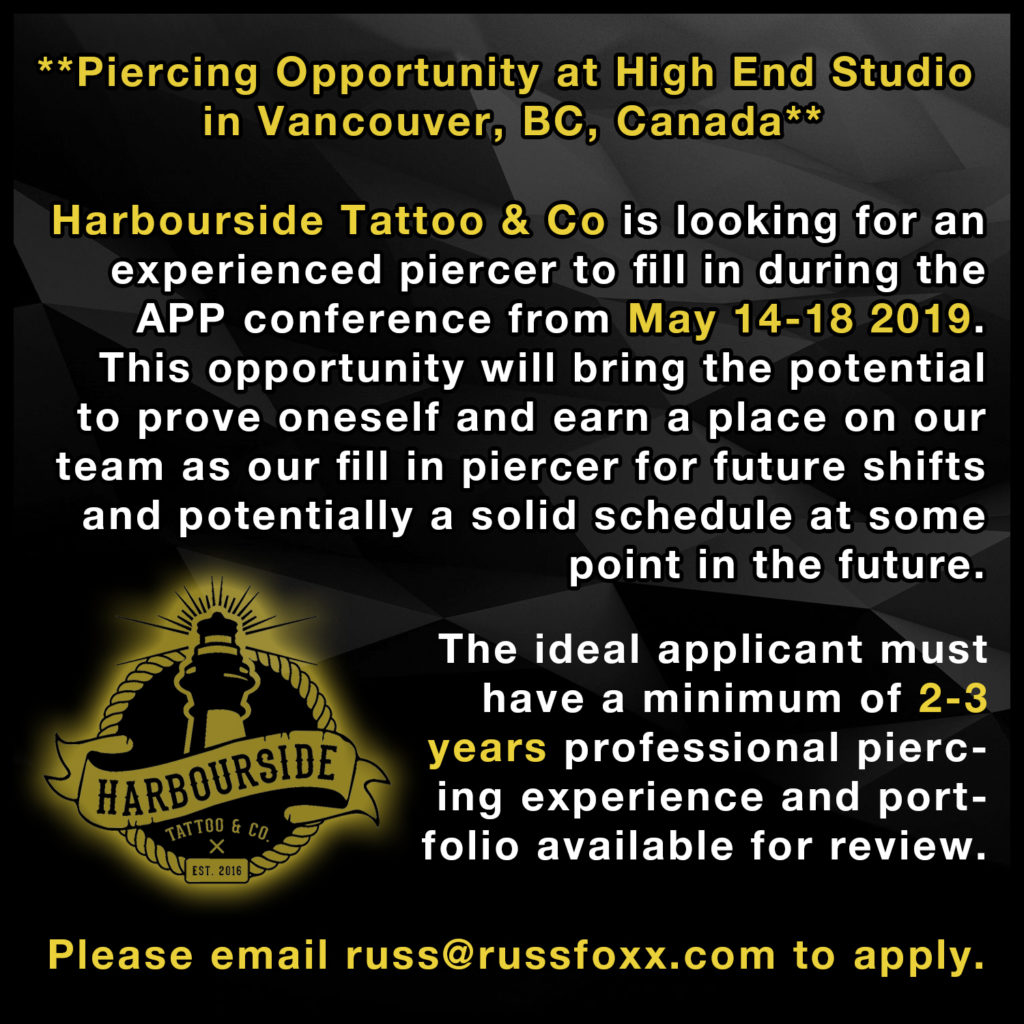 Harbourside Tattoo & Co is looking for an experienced piercer to fill in during the APP conference from May 14-18 2019. This opportunity will bring the potential to prove oneself and earn a place on our team as our fill in piercer for future shifts and potentially a solid schedule at some point in the future.

We:

-Maintain membership with the APP (safepiercing.org)
-Operate each procedure from a Statim
-Offer anodization in-house
-Only carry and use hand-made jewellery manufactured by the highest caliber manufacturers in the industry such as Alchemy Adornments, Anatometal, Auris, BVLA, Diablo Organics, Ganesha, Gorilla Glass, Industrial Strength, Infinite Body, LeRoi, Maria Tash, Maya, Neometal, Quetzalli, Symbiotech, Tawapa, Tsar, Zadamer and more.

The ideal applicant must have a minimum of 2-3 years professional piercing experience and portfolio available for review.

Please email russ@russfoxx.com to apply.

#RussFoxx #PiercingOpportunity #BodyPiercer #VancouverPiercing #HarboursideTattoo #BodyPiercing #LegitPiercing #LegitJewellery